Check out the taxi driver in
Costographer's re-imagined Wonder Woman cover!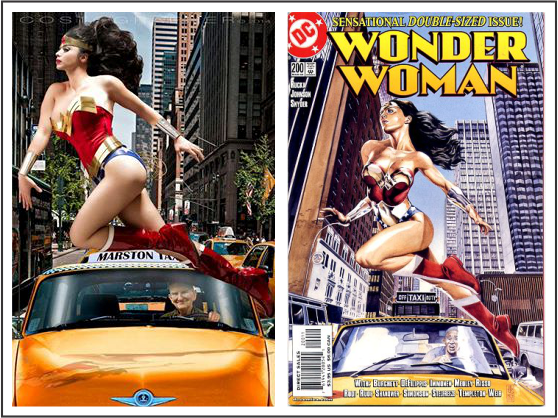 Costographer's version on left; original cover on right. Pete loved it!
********
Atlantic City Boardwalk Con 2015 was WONDERful
click the image below for pics!
AC*BC is THE comic con for Wonder Woman fans - and it was only their first year!
We hope you can join us at AC*BC in 2016 for Wonder Womans 75th Birthday!
********
Click the picture [of a very happy Pete] above for more!
********
Wonder Woman has friends all over the world!
Where are YOU?
We all know that Wonder Woman has friends all over the globe. Pete thought it would be fun to be able to see that in a global map. Great idea - let's do it!
When you click on the map below, it will note your approximate location [e.g., Bethel, CT shows up as Waterbury, CT, a nearby city]. And, don't worry, it does not ask for any info or collect any info - just adds the location to the map.
Let's fill it up!!